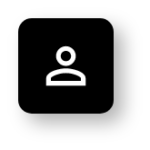 Register and travel more convenient
via Bio-passport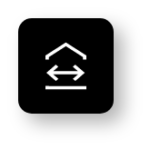 Register and travel more convenient
via Bio-passport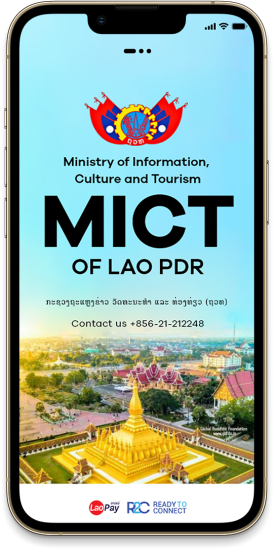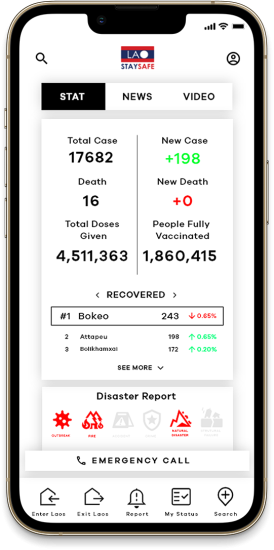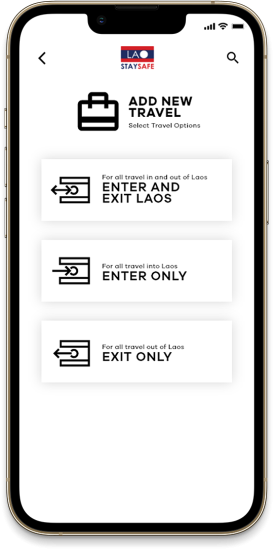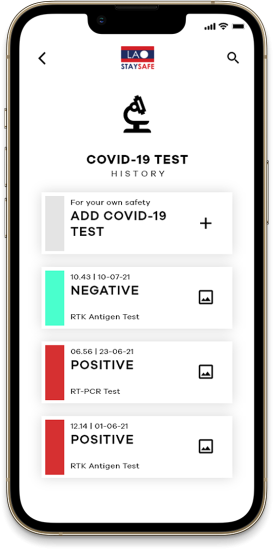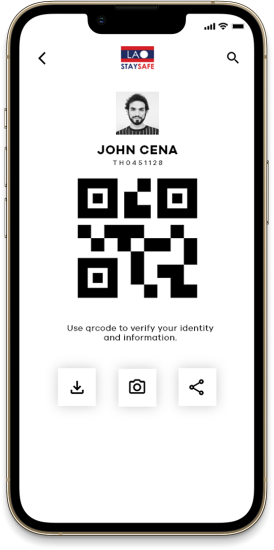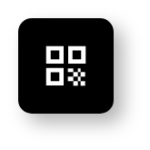 Easily verify your identity by
scanning a QR code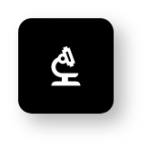 Collect all certificates in one place, vaccination certificates & covid-19 test.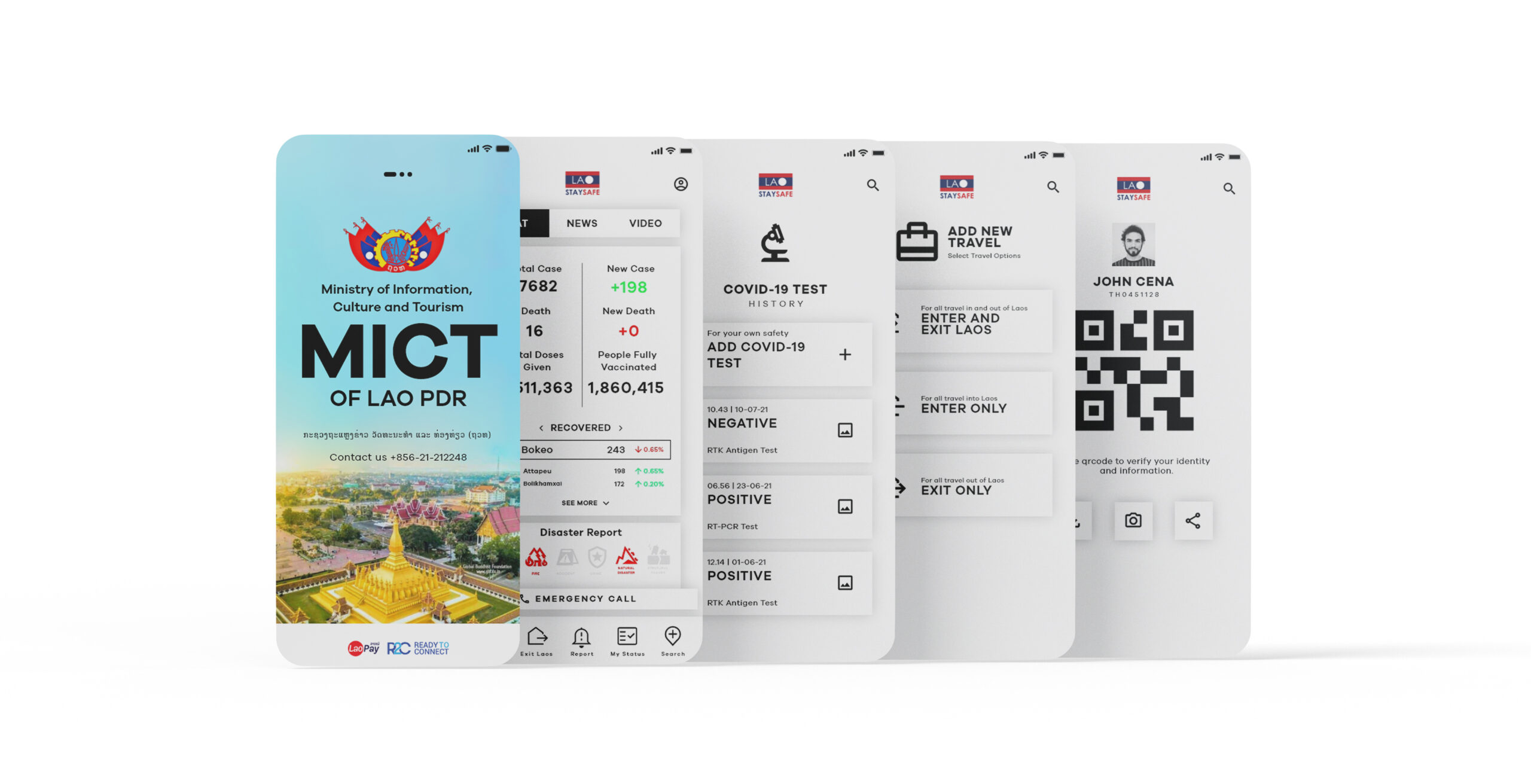 LaoStaySafe will provide basic informations about the infection of Covid-19, risk areas and your vaccine information. You can also easily apply to enter Lao PDR within the app.
        LaoStaySafe is an application developed in collaboration between Onliner Co., Ltd and the Ministry of information, Culture and tourism of Laos (MICT of Laos) for travelers and Laos people.
        The app is suitable for travelers or whoever that want to enter or exit in Lao PDR. LaoStaySafe will help you to travel safely around the country under the COVID-19 outbreak situation.
        Within the app, there will be Real-Time News about COVID-19 outbreak, Number of people infected in Lao PDR and also has COVID-19 outbreak area, etc.
        It is more convenient to travel to areas where there is a requirement that you must be fully vaccinated, you don't need to bring a vaccine certificate with you. Because we have a function to store your vaccine information. Just open LaoStaySafe and submit the QR Code within the app to scan then you can quickly enter to various places.
        You can also easily apply for entry into Lao PDR with the Apply Entry Laos function and check the approval of your entry request within the app.