Per month interest rate (10% all in)
Flexible choices to pay off loans
Easy options to pay off loans
AT BANK COUNTER & LAOPAY AGENT
THROUGH MONTHLY MOBILE BILL
DEDUCT FROM ONLINE SALE 
* PRODUCT & ACCESS CAN BE USED AS A GUARANTEE
Earn Reward
WHEN PAY OFF LOAN EARLY THAN DUE DATE
Receive Money
RECEIVE MONEY IN LAOPAY E-WALLET AND WITHDRAW AT JDB BANK COUNTER NATIONWIDE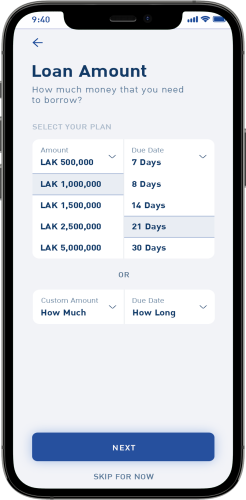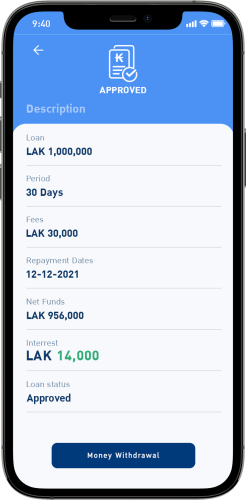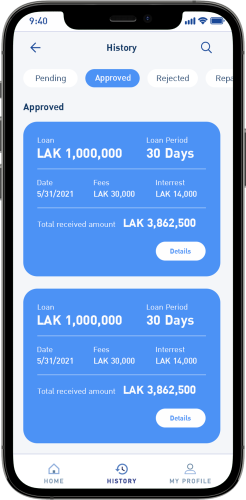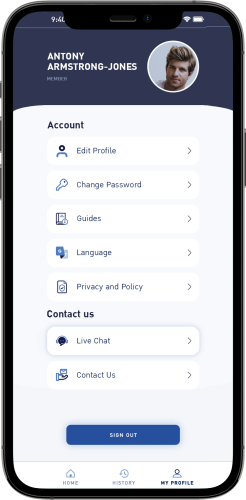 LaoCash is a short-term loans application that is easy to apply, with no personal guarantees required. Avail instant short-term personal loans by choosing the loan amount that you want to borrow, starting from 300,000 to 5,000,000 Kip, fast approval and get the money transferred to your wallet account within 24 hours.  
          And find a various of repayment methods according to your convenience, e.g.  payback directly through your bank app, e-Wallet, phone bill or salary slip. 
          LaoCash offers a smart, intuitive and extend your limit. Apply for a loan today and enjoy a better borrowing experience.